Call SLC and we could save your company 30 to 40 percent on your next Oracle License Negotiation!
Who We Are
With over 20 years experience with Oracle licensing management, we are masters in all aspects of licensing software and negotiations. SLC is not an Oracle reseller so you will get 100% unbiased advice on how to license Oracle software, negotiate the best contract and reduce your license costs.
Our mission is to make sure you are getting the most value out of your business by understanding your costs and rights!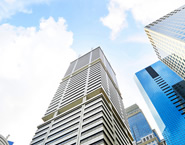 Our Clients
We felt that we were not given all possible Oracle licensing options by our local Oracle sales reps. SLC showed us licensing options that we were not aware existed greatly reducing our license cost and ongoing support.